Rodney Loesch - 2022 National Award Recipient
The Professional Photographers of America (PPA), makes available to the state and local affiliates an award that showcases individuals who deserve special recognition for giving back to the photographic community. The National Award was created by PPA in 1958 for such an occasion. Each year, an affiliate has the opportunity to award extraordinary volunteers.
Rodney Loesch was recently honored with the PPA National award at the 2022 Develop MOPPA State Convention. This prestigious award is given in recognition of volunteer service and contributions to the photographic community. Rodney has been an active volunteer for many years, and his dedication to helping others is truly inspirational.
A Great History
At the age of six, with a coupon from a box of Wheaties and 25 cents for a 127 film camera, Rodney's photography journey began. He continued this path, and at the age of 16, began working at Bernat's Studio, owned by Chester Bernat in Moberly, Missouri. Chester introduced Rodney to great photography education hosted by the Missouri PPA (MOPPA), St Louis PPA, and Kansas City PPA organizations. This position also gave Rodney the opportunity to photograph a range of jobs as well as celebrities like Johnny Mathis, classical guitarist Carlos Montoya and pianists Ferrante and Teicher.
In 1973, Rodney purchased the studio of Charles A Miller, in Moberly, Missouri to continue operating a landmark business that began in 1896. He transitioned his photography work to part-time in the 1980s as he was also working as a Certified Financial Planner and advisor.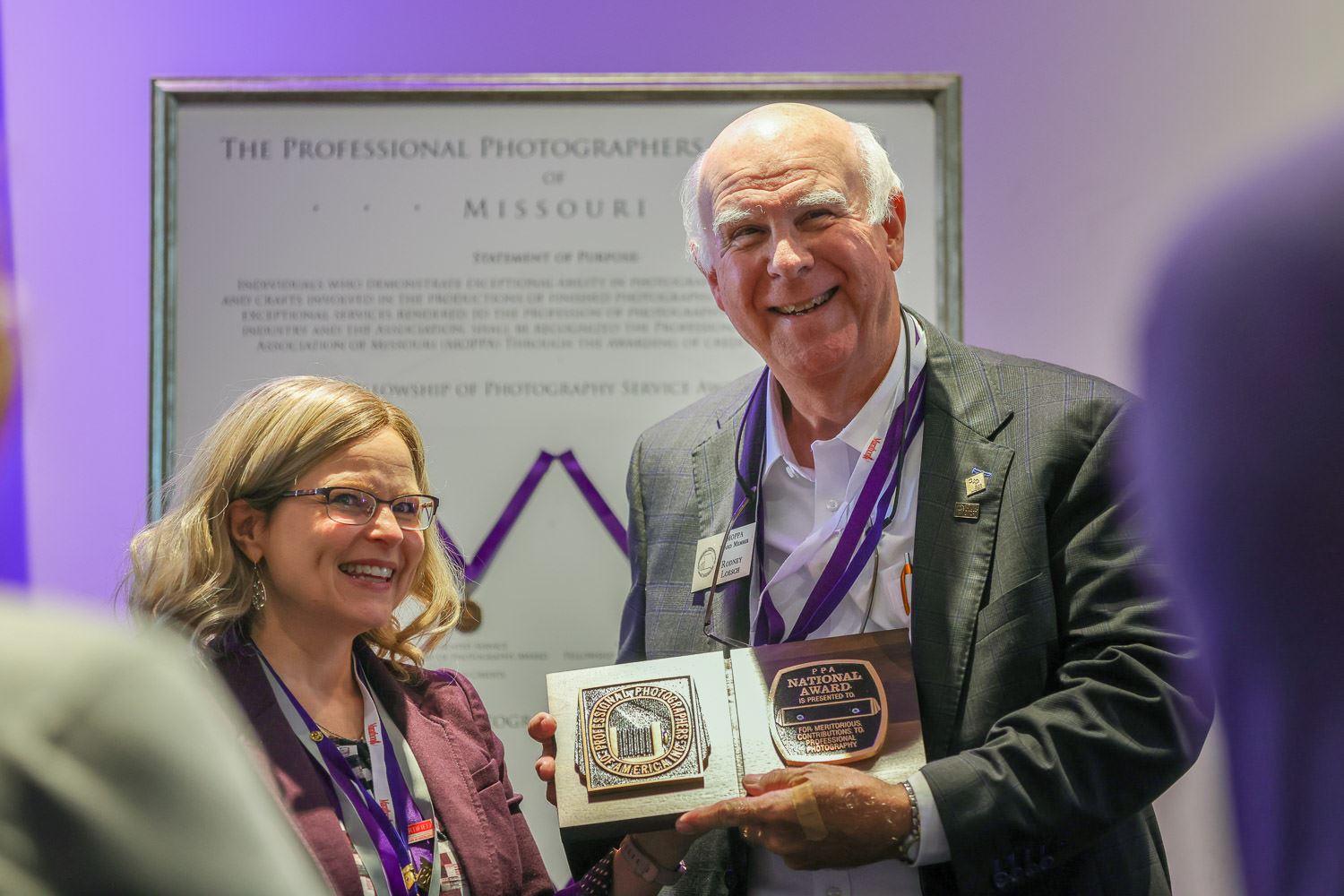 Still an Inspiration
Rodney continues to this day as an active member of the photography community and currently serves Missouri Photographers as a PPA Council Member as well as a MOPPA Board of Director.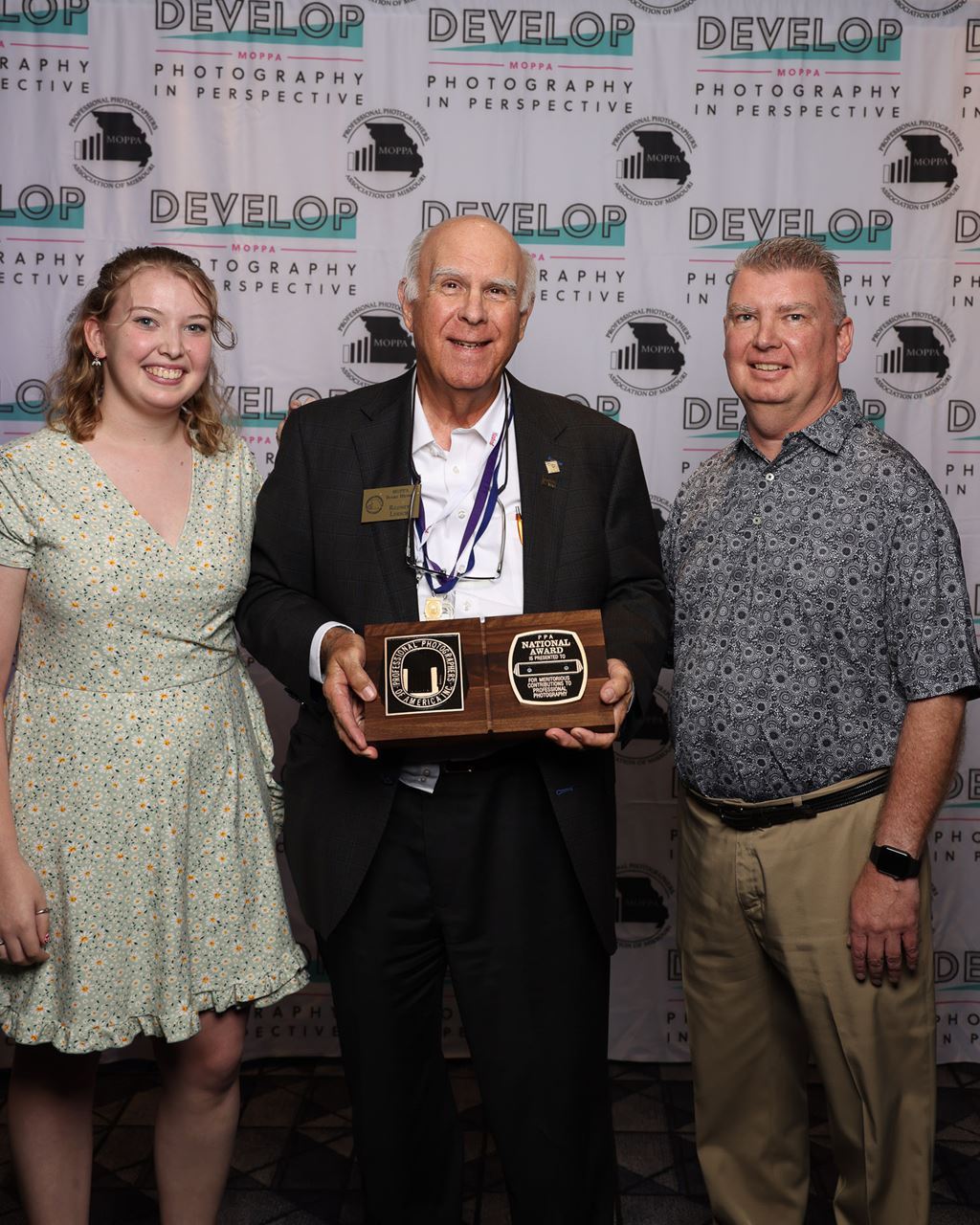 His honored guests were his son, Scott Loesch and granddaughter, Gabrielle. Rodney is humbled to be selected for this wonderful award and join the ranks of those industry leaders who came before him.
See past National Award Recipients since 1959.
Great Advice
For those who look to Rodney as a mentor, he has a few words of advice. He feels that it is important to keep learning. Attend educational events, like Develop MOPPA and other educational opportunities we offer. Look also to events hosted by sister affiliates or the National PPA. He feels it is important to have a strong/mature business as well as growing as an artist.
The PPA National award is a well-deserved recognition of Rodney's outstanding volunteerism. Congratulations, Rodney!