Meet the 2022-2023 Leadership Team for the MOPPA
The Missouri Professional Photographers Association is excited to welcome its new executive board of directors. They were sworn in on Monday, July 11, 2022 at the annual membership meeting, conducted during the yearly "Develop MOPPA" convention. Develop MOPPA 2022 was held in Jefferson City, MO.
Pictured above: Rodney Loesch, Debbie DeClue, Robin Nordmeyer, Erica McKimmey, Angi Landis, and Karen Thaemert. Photo by Jan Seals.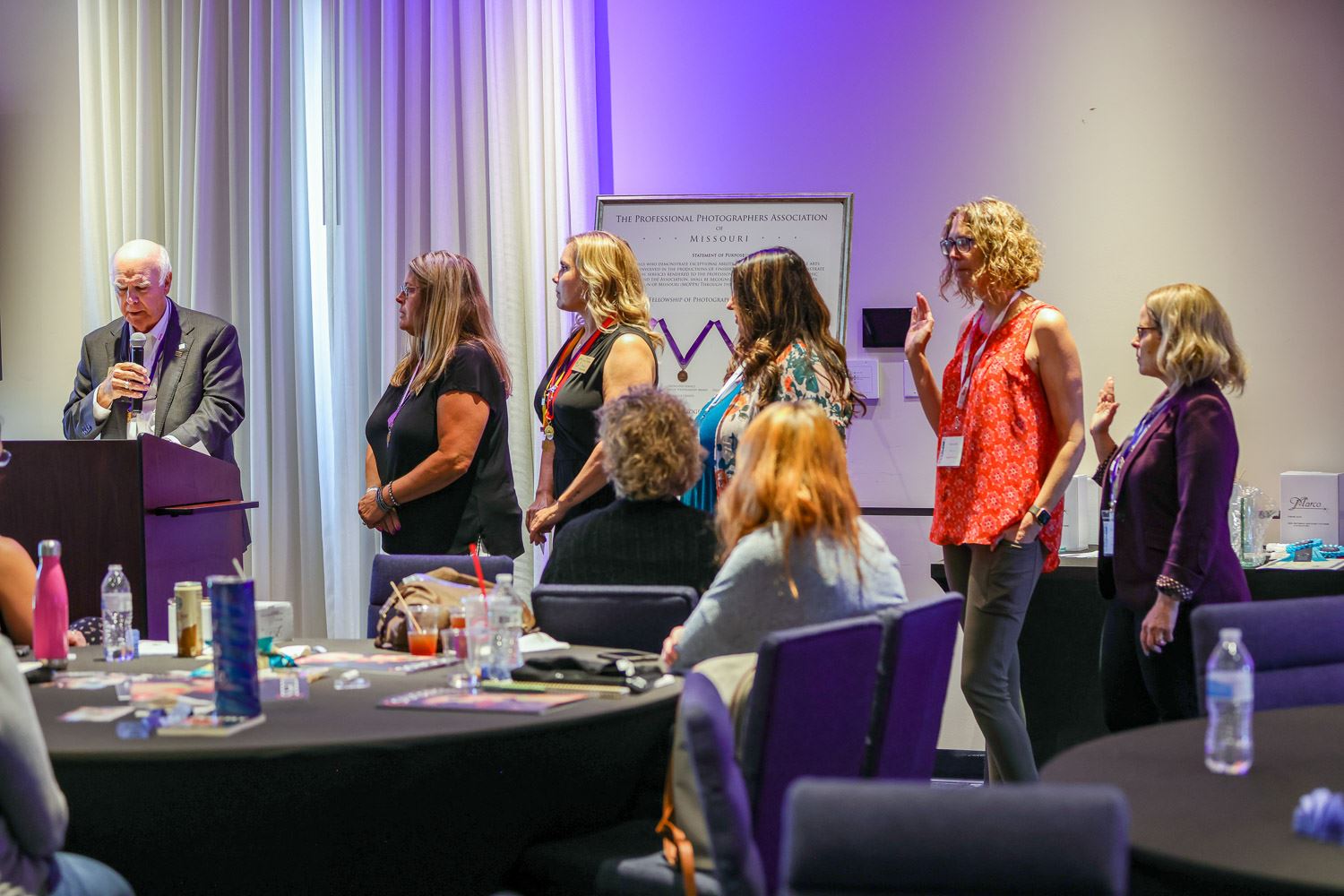 Here's your new executive board: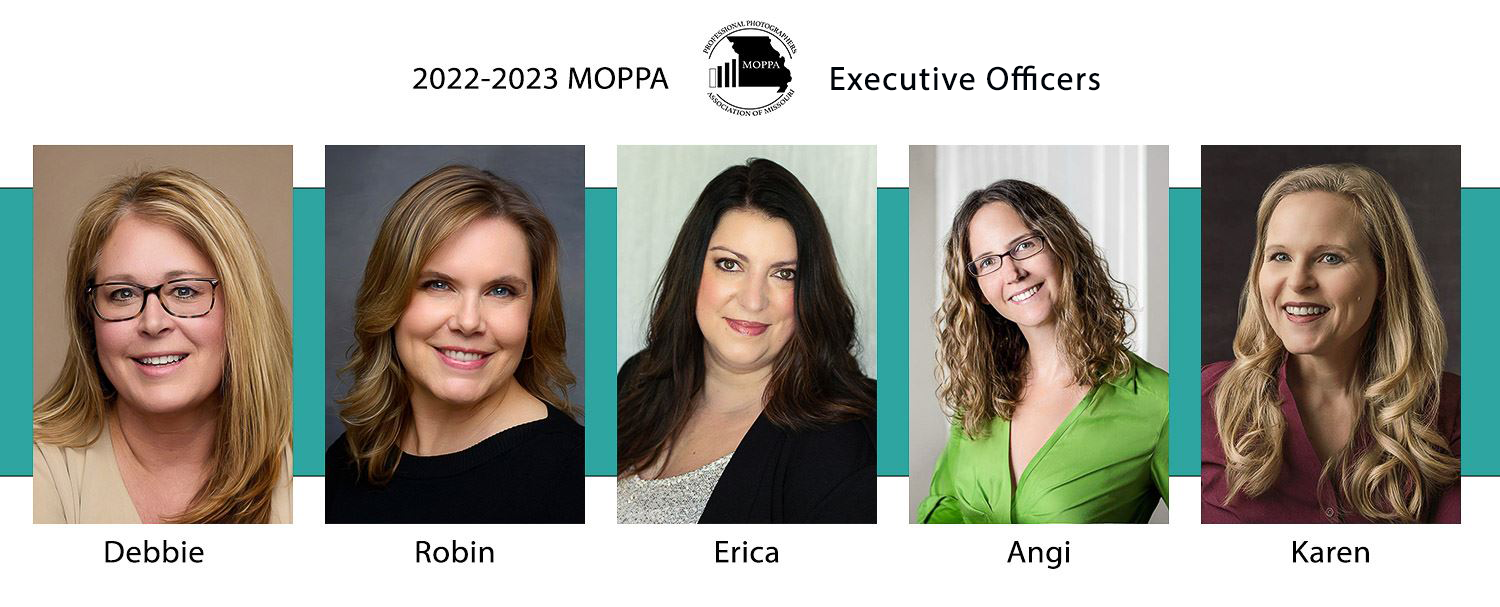 Debbie DeClue CPP - President
Robin Nordmeyer M.Photog., CPP - Vice President
Angi Landis - Treasurer
Erica McKimmey - Secretary
Karen Thaemert Cr.Photog., CPP - Past President
We wish them the best as they take on their new roles and responsibilities. We know that they will provide service and leadership with honor and distinction. Thank you for your dedication to the Missouri Professional Photographers Association and we look forward to working with you in the coming year.
A New Constitution!
In addition to electing a new panel of leaders, the membership also voted to adopt a new Constitution. The new verbiage was needed to reflect the changes in technology since the previous Constitution was first drafted. One example of a technology includes the fact that online virtual meetings have regularly replaced in-person meetings. Zoom, Microsoft Teams and similar common programs were not yet in existence when the previous Constitution was written. Given that the leaders on the MOPPA board live around the entire state of Missouri, this change has been a great benefit.
We invite you to take a look at the new Constitution for the Missouri Professional Photographers Association by visiting this LINK.